How to beat the YouTube Algorithm in 2022? Creators & Influencers Meetup #22
31. 5. 2022 @ 6:00 PM

-

7:30 PM

GMT+0200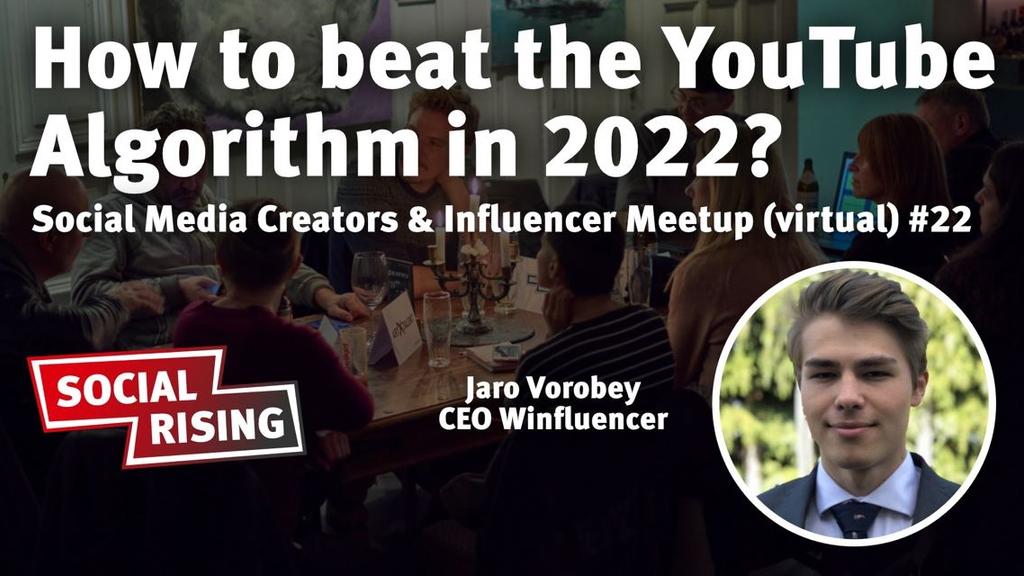 This time we"ll start discussing how to use YouTube's capacities as a powerful source of traffic to to promote your own brand. We invited Jaro Vorobey, who is a software engineer and developer of [Winfluencer.io](https://winfluencer.io) – a tool that helps social media creators improve their video strategies and grow on YouTube.
Jaro has worked with creators having a combined 5 million
subscribers. He has also been making content for Youtube since 2014. He will tell us about [Winfluencer](https://winfluencer.io), it's work principles, and why it could be a valuable tool for every Youtube blogger.
We at Social Rising organize regular meetings for content creators from every corner of the social media channels. And we invite you to engage in conversations with like-minded people!
What is this meetup for?
* Brainstorm and share ideas
* Motivating each other and find opportunities to work together
* Discussing how to approach and reach your chosen target group
* Share experiences
* Sometimes we have a product/brand to present
* Get to know each other, have a good time and a drink together
See you there!