Social Media Creator & Influencer Meetup #14 with AND_i
7. 9. 2021 @ 6:00 PM

-

7:30 PM

UTC+2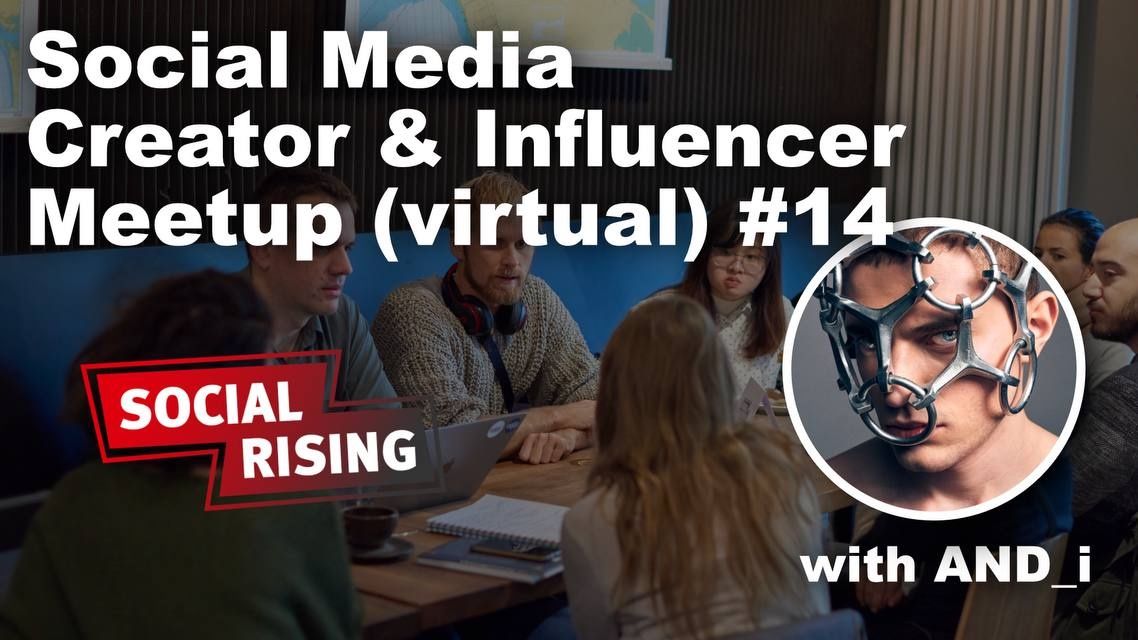 A special guest of our event is Andreas Eberharter, a designer and founder of AND_i brand.You have probably never heard of him but you have definitely seen the accessories of his design in Lady Gaga's Paparazzi music video. Thanks to a unique and emblematic design And_i brand has won hearts of many fashion devotees. Milla Jovovich, Kiera Chaplin, Kesha, Kat Graham, Tarkan and Beyonce are among them. Andreas will share his knowledge in the field of a personal brand creating and promoting as well as his experience of collaboration with famous influencers.
A meetup for Social Media Creators & Influencers. Let's get to know each other, share experiences and make sure we succeed together!
Hi there fellow social media content creator, we decided to try our meetup virtually because of the still developing COVID-19 situation and some requests from participants 🙂
We at ArtXTalent organize regular meetings for content creators from every corner of the social media channels. And we invite you to engage in conversations with like-minded people!
What is this meetup for?
* Brainstorm and share ideas
* Motivating each other and find opportunities to work together
* Discussing how to approach and reach your chosen target group
* Share experiences
* Sometimes we have a product/brand to present
* Get to know each other, have a good time and a drink together
See you there!