Social Media Creator & Influencer Meetup #19
15. 2. 2022 @ 6:00 PM

-

7:30 PM

GMT+0100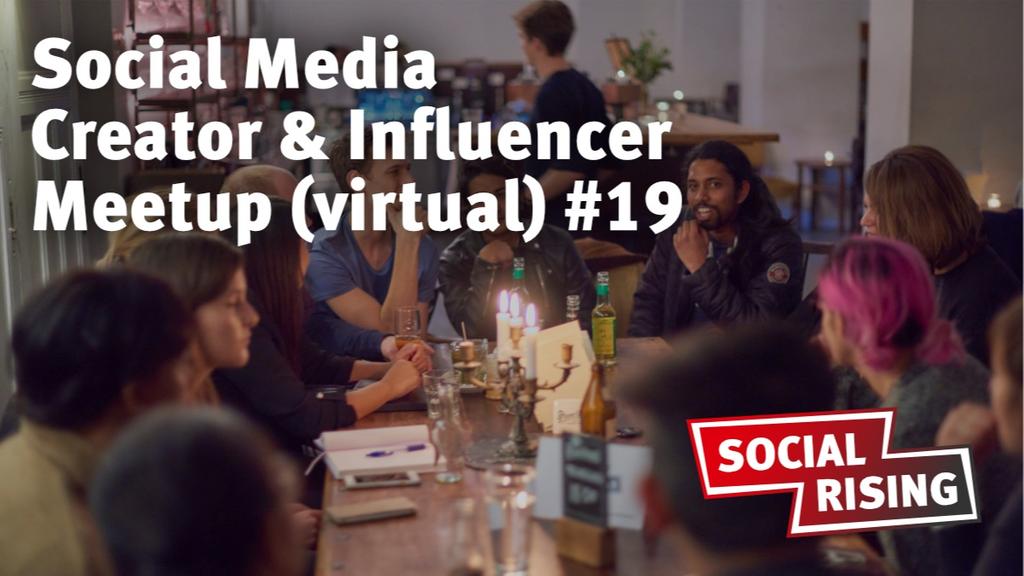 A meetup for Social Media Creators & Influencers. Let's get to know each other, share experiences and make sure we succeed together!
Hi there fellow social media content creator, we decided to try our meetup virtually because of the still developing COVID-19 situation and some requests from participants 🙂
We at Social Rising organize regular meetings for content creators from every corner of the social media channels. And we invite you to engage in conversations with like-minded people!
What is this meetup for?
* Brainstorm and share ideas
* Motivating each other and find opportunities to work together
* Discussing how to approach and reach your chosen target group
* Share experiences
* Sometimes we have a product/brand to present
* Get to know each other, have a good time and a drink together
See you there!