Storytelling in film and social media – Creators & Influencer Meetup #8
7. 10. 2021 @ 6:30 PM

-

8:30 PM

UTC+2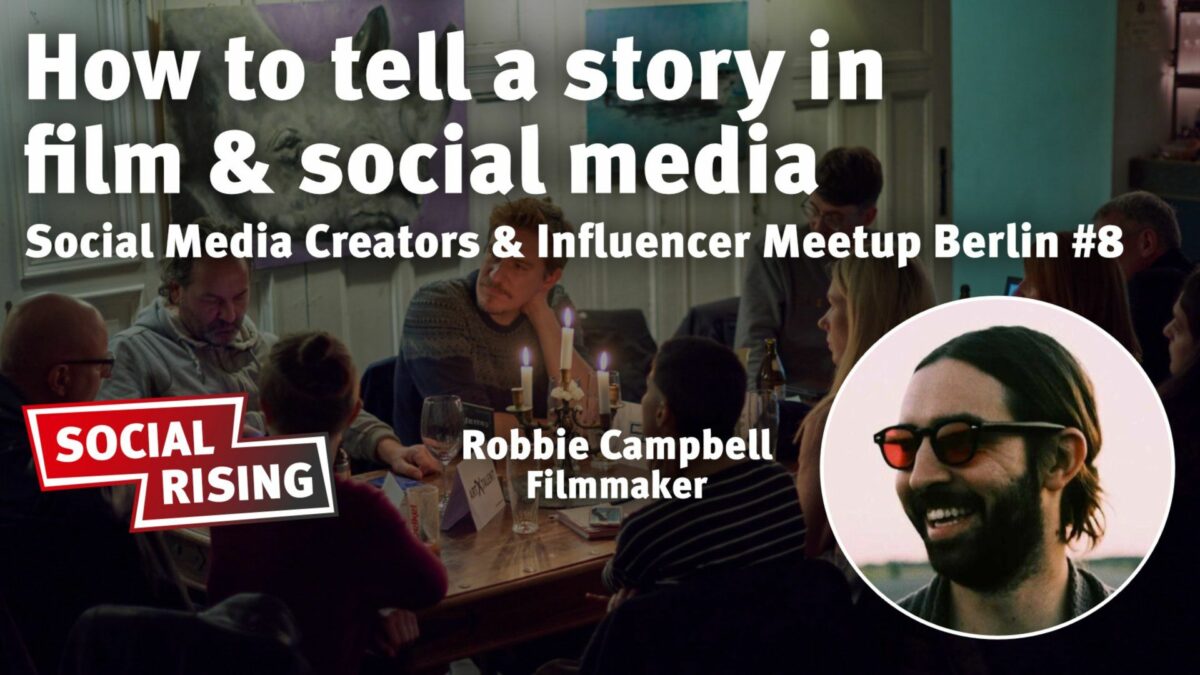 Storytelling is one of the most useful skills on social media and in marketing in general. It's a powerful tool for any content creator who wants to draw in their audience. It turns an otherwise boring text, a script, a speech, or an advertising campaign into a gripping story able to convince its audience.
That's why we invited Robbie Campell, a talented American filmmaker living in Berlin with whom we will discuss storytelling in film and social media.
He will give us insights into his work and learnings over the years. After that the stage is yours and you can bring on your social media channels and discuss how to master storytelling and stay authentic!
***
Hi there fellow social media content creator, we welcome you to our Social Media Creator & Influencer meetup!
We at ArtXTalent organize regular meetings for content creators from every corner of the social media channels. And we invite you to engage in conversations with like-minded people!
What is this meetup for?
* Brainstorm and share ideas
* Motivating each other and find opportunities to work together
* Discussing how to approach and reach your chosen target group
* Share experiences
* Sometimes we have a product/brand to present
* Get to know each other, have a good time and a drink together
See you there!