Why you need a sustainable digital marketing ecosystem? | FB Live
29. 4. 2022 @ 12:00 PM

-

1:00 PM

GMT+0100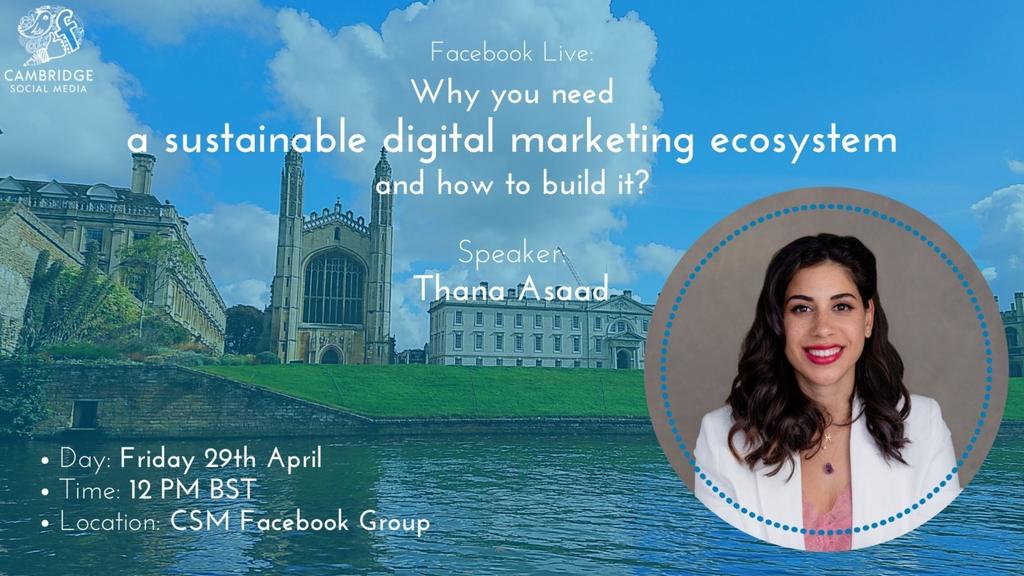 **Why do you need a sustainable digital marketing ecosystem and how to build it?**
Reaching marketing success doesn't happen overnight nor is there a one magical platform to achieve all your marketing goals. With strategic and consistent practices, you can scale your marketing efforts for incremental and sustained impact.
In this session, we'll get a better understanding of how digital marketing works and you'll learn how to build a sustainable digital ecosystem for your business!
Key takeaways:
* Identifying potential channels in your user journey (social channels, email, search engine and website)
* How to estimate the return on investment of each channel
* How to devise a marketing plan where these channels work together seamlessly
* Revaluating channels' success in your ecosystem
Thana Asaad is a Freelance Sustainable Digital Marketing Consultant helping businesses by creating people-oriented marketing strategies and data-driven tactics for sustainable practices on digital media platforms.
This talk will take place in our Facebook Group: https://www.facebook.com/groups/CambridgeSocialMedia/