In the last year, podcasting has exploded. The result is more listeners tuning in to listen to podcasts, podcasters demanding big bucks, and multi-million exclusivity deals like JRE and Spotify. 
The reach of podcasting is undeniable. Since you don't need a visual component, listeners can listen to audio whenever and wherever they choose. A podcast can be insightful, inspirational, and most importantly, entertaining. However, the notion is that you need a co-host to keep the conversation moving, or guests to make the podcast viable or both. Amu Hlabano, this month's creator of the month, dispels those myths as an enterprising solo podcaster.
Listen to the interview with Amu Habano in this episode of Podcast For Creators. If you are curious about what's in there, below you can read a short report from the interview.
Who is Amu Hlabano?
Amu Hlabano is the host of the Women of Movement Podcast, a podcast she launched in 2019, but truly accelerated in 2020 during the pandemic. Working in advertising and media – and previously hosting a slot on radio – Amu's skillset positions her to become a force in podcasting.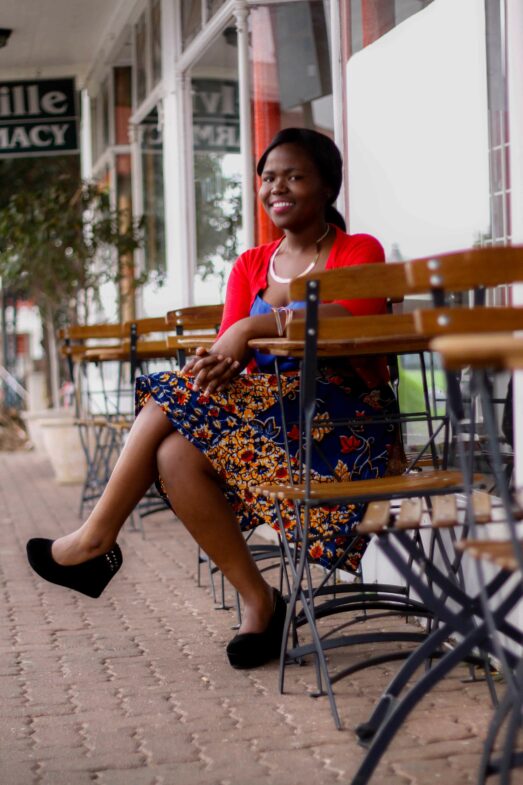 What's In A Name?
The True Meaning of Podcasting
Having a chat with Amu over Zoom, I was intrigued by the name of her podcast. Like most podcast names, there's a considerable back story, which – in Amu's case – was quite enlightening.
Although launched in 2019, Amu's podcast's origin story begins in her childhood in Soweto. She explains the lack of role models made her appreciate connecting with inspirational and aspirational women in her years at college. But, thinking back on her years when she needed guidance, her teen years, she wanted her podcast to be a resource center for young girls, that are going through what she went through. 
The result is a candid look into – not only her life and experiences – but a shared experience for many young South African women searching for their identity.
And so the name Women of Movement was born. The evocative title explains to her girl-orientated niche that they can rise and become leaders, role models, and influential. That they are not their circumstances or background but that by continuing to search for self-improvement, they can become women of movement.
That is the ultimate message of Women of Movement, which Amu delivers so well.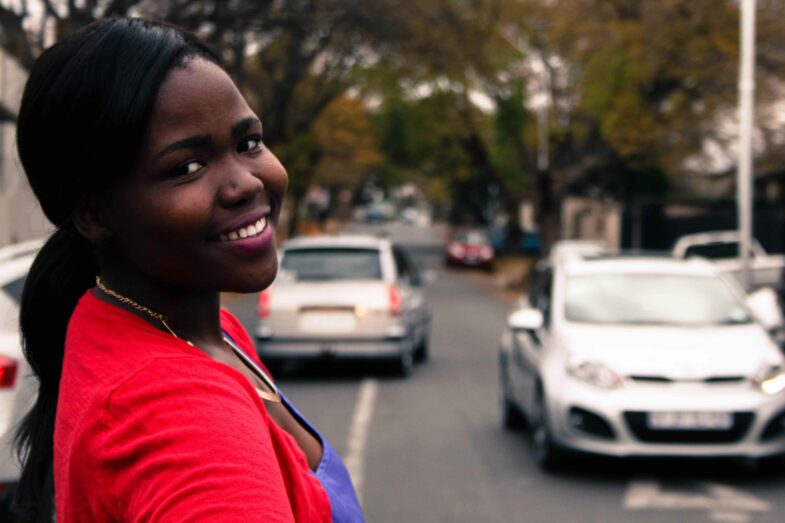 Surrounding Yourself With Inspiration
But to share such an inspirational message, it's natural to presume Amu's found her core inspiration, women that don't only inspire her professionally or personally, but also in her podcast.
"I wouldn't be the woman that I am today if it wasn't for some of the podcasts that were available."
Amu shared some of her favorite podcasters who've inspired her. Her list is composed of all women who've helped her find her voice and the motivation needed to pursue what she's passionate about. These include:
#1: Support is Sexy by Elayne Fluker
Global entrepreneur and business coach Elayne Fluker's Support is Sexy podcast has had a profound impact on Amu. The podcast, according to Amu, has helped her develop a support network that she feels every girl needs.
#2 : Manifestation Babe By Kathrin Zenkina
As one of Amu's favorite podcasts, the Manifestation Babe serves as one of her biggest motivations to accomplish her goals. Hosted by Kathrin Zenkina, the podcast dives into topics important to modern women – and men – looking for their purpose and ways to establish themselves. As one of the only podcasters Amu follows on Instagram, this recommendation is certainly powerful.
#3: Anything Goes By Emma Chamberlain
Emma's influence spans the global stage, possibly because she's managed to maintain her down-to-earth persona even as she became more popular. But, for Amu, Emma's decision to talk about anything is what inspired her podcast. Instead of sticking to one genre or niche, Amu focuses on tackling specific topics that she's dealt with in her personal experience.
What You Can Learn From Amu Hlabano
Beyond her inspirational story, Amu shared several nuggets about the process of launching a solo podcast. Her insights are a candid look at what new solo podcasters should focus on.
Invest In Equipment 
Amu discusses how it's crucial to invest in equipment to focus on –and hone – your craft. In the beginning, while she was still interviewing guests, having unsuitable equipment hindered her progress. But, when she took a step back to determine what to do to improve her podcast, the first thing she did was evaluate her equipment. After saving to get the best microphone, laptop, and editing software, she relaunched her podcast in 2020, to phenomenal success. 
Choose Conversations Based On Your Experience
Amu's podcast can be described as listening in on a conversation an older – much wiser – sister has with a younger sister. The topics cover life lessons and seem tailored to a specific audience, which gives it a sense of familiarity. Amu credits this style of podcasting to broadening her genre. She chooses a journal-style podcast that does not limit her ability to talk about subjects that interest her instead of choosing an industry-related niche.
Create A Bullet Point Script
Amu's podcast sounds very natural. Her ability to captivate the conversation and give the impression that you're involved in a two-way conversation is mesmerizing. So, I was eager to hear whether she creates a script for her podcast. The answer was, surprisingly, yes. However, instead of scripting an introduction or talking points verbatim, she uses bullet points to direct the conversation. At the end of her recording, she goes through her bullet points to determine what to leave on the cutting room floor.
Be SEO-Friendly
"People will always rely on Google to find the information they need," Amu says it best when discussing how she reaches new listeners. But, beyond Spotify and Apple, she gets plenty of listeners from search engines. Her advice is to be Googleable, which means to be easy to find through search. She says that if you create content people are searching for, like how to be better with money, people will find your content. 
Use The Right Channels To Build Your Podcast
While Amu has plans to become more active on social media, her current success with podcasting hasn't relied on persistently posting to her personal Instagram or Facebook account. Instead, she warns off doing that. Her advice is to build the right channels by networking with those who understand the platform you're trying to build and the message you're creating.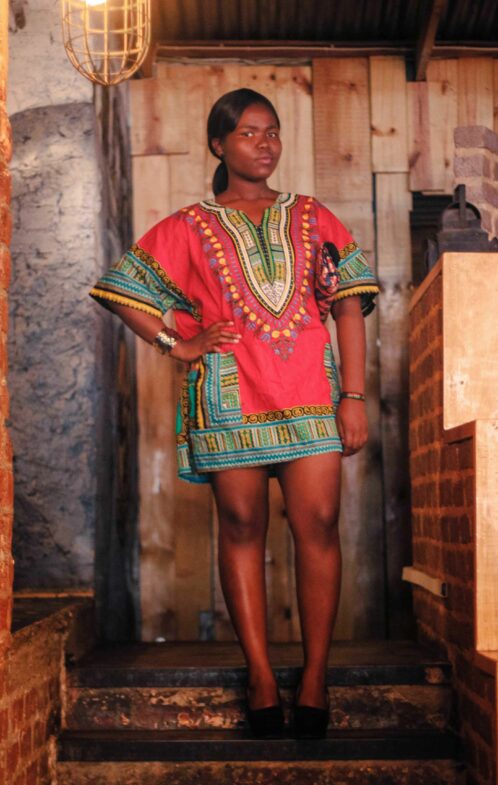 Listen to Amu's Interview on the ForCreator's Podcast
You can listen to Amu's full episode to understand what her journey into solo podcasting entails as an aspiring podcaster. She shares valuable insights on launching, loving yourself, and finding your voice, in addition to finding and honing your vision.
Also, check out Amu's Women of Movement podcast to support aspiring podcasters.
More on Creator of The Month
Amu is this month's creator of the month. Do you like her story? Share it and subscribe to our newsletter. Get in touch with us so we know about you and your projects. You could be the next Creator of the Month.