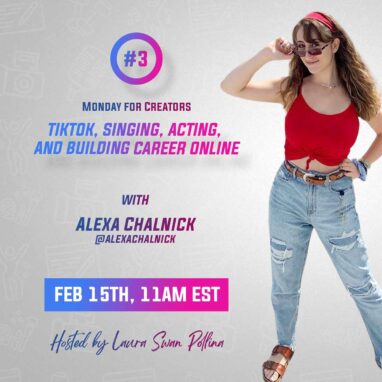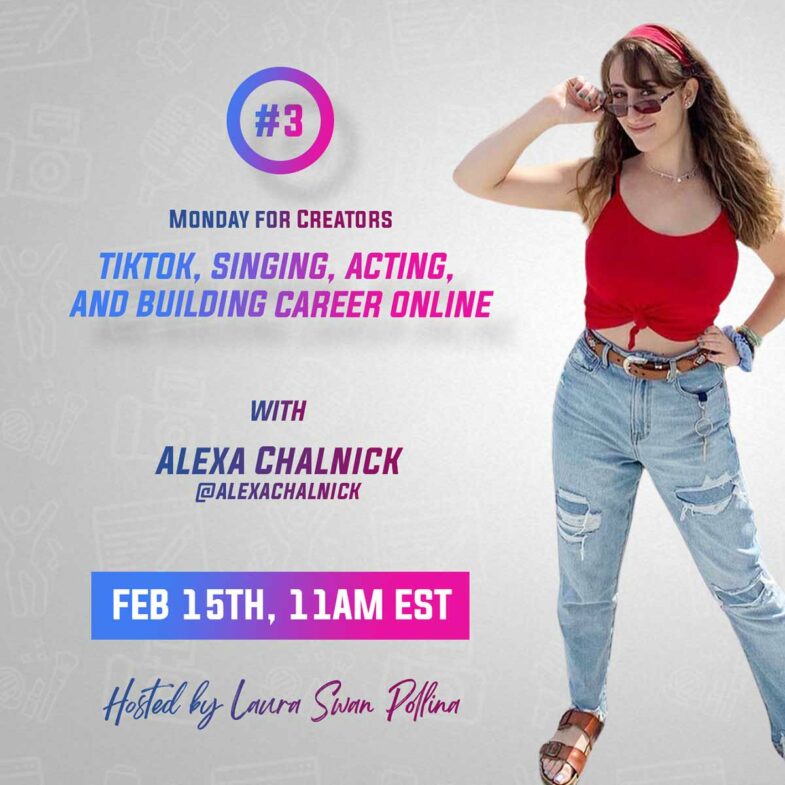 When: Monday, February 15th, 11:00 AM EST
Event Ended
About this webinar
In this Monday for Creators we will talk about TikTok and how to use it to grow a creator's brand. Our guide was Alexa Chalnick, who has almost 1 million followers on Tiktok. If you are an actor or musician, there is a lot you can take from it.
For Who?
TikTokers, Singers, Actors, Musicians, Social Media Enthusiasts
Technical information
Length 60 minutes, no app download needed. You will receive a unique link for connection after registration.
About Alexandra Chalnick
Read our Spotlight on Alexa Chalnick, where we analyze the key elements of her success.
Alexa Chalnick (she/her) is a 20 year old Singer, Actress, Songwriter, and Social Media Influencer. Chalnick is the Head of Composition & Music Director for the Averno Universe, and the founder of "Sing For Alexa Saturday". Chalnick's TikTok Alexa Chalnick channel has almost 1 million followers and has been covered by the national news. She has studied at Juilliard, Rutgers Mason Gross, The PaperMill Playhouse, West Minster Choir College, Howell's Fine Performing Arts Center, and at Ithaca College where she is currently getting her Bachelors degree in Music.